Because I'm obsessed with platypuses and I wish I lived somewhere that when you walk outside you could see one running by.
Did you know that at first the British scientists thought it was a joke when they shipped the skins over to England and they actually tried to look for stitches!
Also the males are poisonous and have venom behind their back feet, so watch out!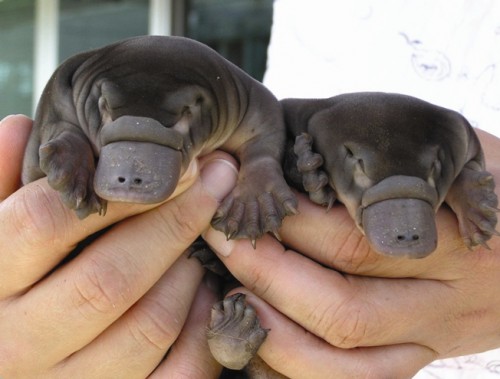 source: babyanimalz.com